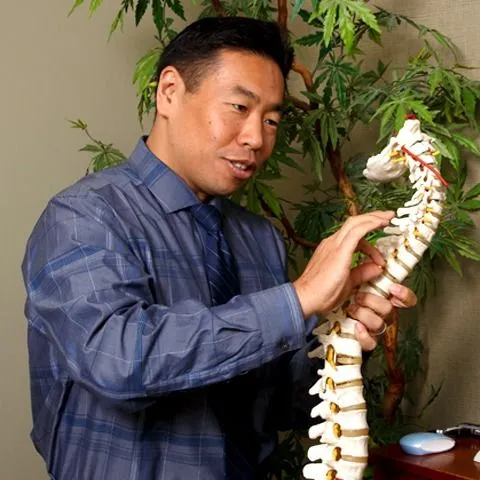 Chiropractic Care

Whether you are looking to improve health, restore vitality, reach peak performance, or relieve pain, chiropractic care can help! Chiropractic care allows your spine to better connect your mind & body, and can reduce pain and help you achieve total health and wellness.
Chiropractic care utilizes advanced training, combining manual adjustments with stretching, soft tissue techniques, and specific exercise. With the newest, state-of-the-art techniques, chiropractors can provide a level of assistance and expertise that is safer, more comfortable, and more effective than ever before. It's quick, easy, feels great, and most importantly allows your body to heal naturally, without drugs or surgery.
---
Massage Therapy

Our team of skilled massage therapists can enhance your healing experience, help relax both mind & body, and relieve muscular issues. Massage therapy restores and improves body-mind balance, helping you achieve your peak health!
Each of our therapists are experts in a variety of techniques which compliment chiropractic care, including sports massage, relaxation, and deep tissue massage. All treatments are customized to address your individual needs. Massage is able to increase circulation, decrease musculoskeletal pain, and reduce the buildup of lactic acid in addition to mental benefits including stress reduction and relaxation.
Please note: If you are using personal health insurance, a prescription is required for massage therapy. Your chiropractor, primary care physician, naturopathic physician, or other specialist may write this prescription.
---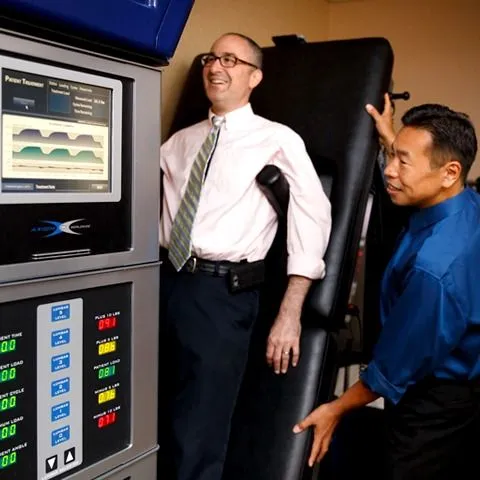 Spinal Decompression

Spinal decompression is a gentle, non-invasive procedure. Using the latest technology, we can isolate the specific joint & disc and reduce or relieve pressure. At WellnessOne, we have a very high success rate & our patients are very pleased with their care and what spinal decompression is able to do for them. Most patients fall asleep during care – how's that for relaxed and comfortable?
Click here to learn more about spinal decompression!
---
Cold Laser Therapy

The newest member of our team, Cold laser therapy utilizes new, state-of-the-art technology to compliment chiropractic care. Cold laser therapy can be used for pain management, reduction of swelling, reduction of headaches, and to accelerate tissue repair, just to name a few!
Our laser stimulates cellular function by supplying energy to the body in the form of non-thermal protons of light. Your body absorbs the laser's energy on a cellular level and converts it into chemical energy, improving or enhancing cellular function and helping your body to heal. This completely painless procedure involves no burning or cutting, and is able to target specific problem areas for maximum effect. Ask us about cold laser therapy today!